Vancouver business owner concerned about new B.C. vandalism grant
Small businesses in B.C. are gaining access to a fund on Wednesday that will cover up to $2,000 in vandalism repairs. Angela Bower has more.
Posted November 20, 2023 10:54 pm.
B.C.'s small businesses will soon be able to apply for a grant covering vandalism repairs, but one Vancouver business owner would like to see more.
According to the province, the grant covers up to $2,000 in damage to things like broken windows, busted doors, and graffiti.
CityLux Boutique owner Sunan Spriggs says there's been vandalism at her store recently, costing thousands of dollars in window replacements.
"It's so disheartening, it feels like a personal attack. This is my business," she said.
"Everything comes out of my pocket so it feels like somebody has come to your own home and smashed one of your windows and vandalized your home."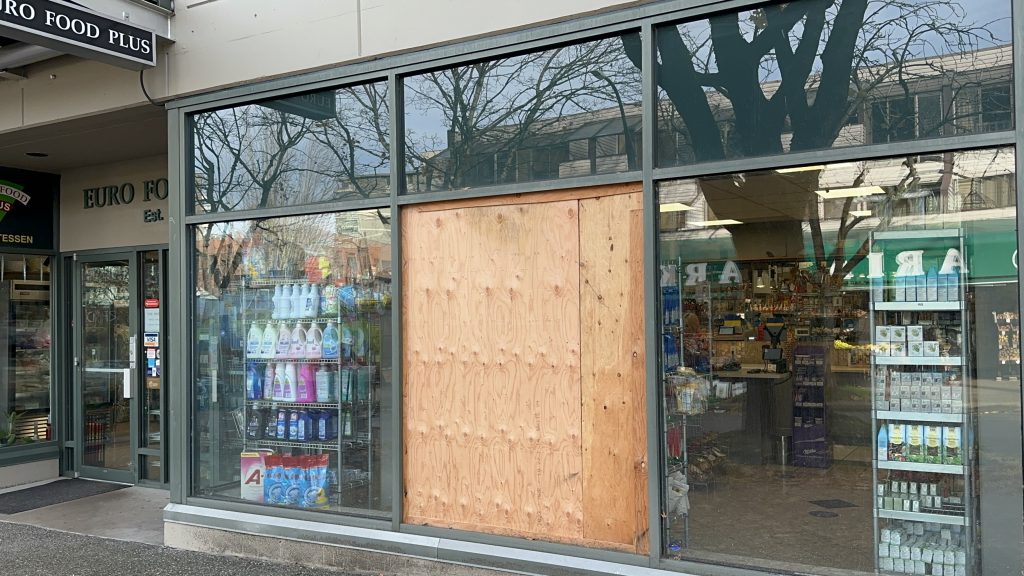 Spriggs says these new grants are a good step, but they aren't enough to cover the cost of installing new security equipment.
"All the systems we looked at are much more … so unless I put out extra cash out [of] pocket, we won't be able to take advantage of that," she said.
Meanwhile, the executive director of the West End Business Improvement Association says all levels of government need to step up to address vandalism in these neighbourhoods.
"This was never meant to be a silver bullet solution," Teri Smith explained.
"As for prolific offenders, there needs to be a lot more work in terms of redirecting them to the supports and services that they require."
Spriggs says investing in extra security would be nice, but she can't bear the extra costs.
"What we really need to see is the repercussion for vandalism to be bigger than the award," she said. "At this time with the recession and consumer spending being down, putting additional money into those types of preventative measures is not what we can spend money on right now."
But, she says she still plans on applying for the provincial grant on Nov. 22.