Appeals court hearing gag order against Donald Trump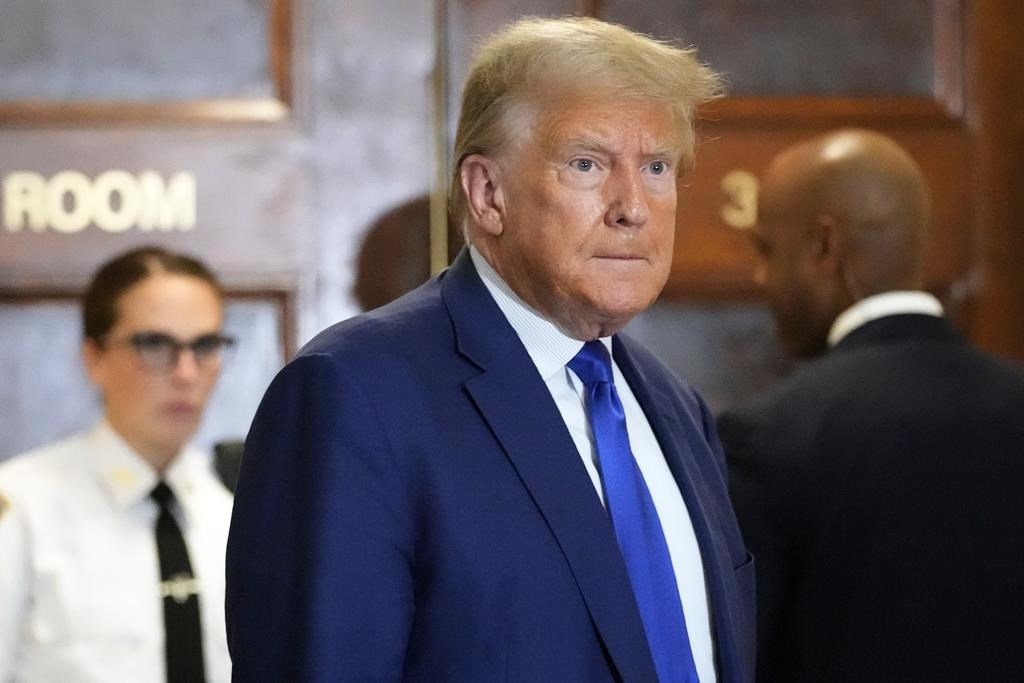 Posted November 20, 2023 11:04 am.
Former U.S. president Donald Trump's legal team was in Federal Court in Washington, D.C. Monday to appeal a gag order against him.
Trump is being charged with plotting to overturn the results of the 2020 presidential election and arguments will be made in front of a three-judge panel.
Judge Bradley Garcia asked Trump's lawyer John Sauer about his claim and said that the order is too vague to enforce.
Judge Tanya Chutkan imposed the gag order in October but lifted it days later.
Federal prosecutors say during that time Trump posted comments on social media that prosecutors said were meant to "sway his former chief of staff against giving unfavourable testimony."
Prosecutors want the court to re-instate the order barring Trump from making inflammatory statements on the grounds.