VPD looking for suspect in August assault, gun threat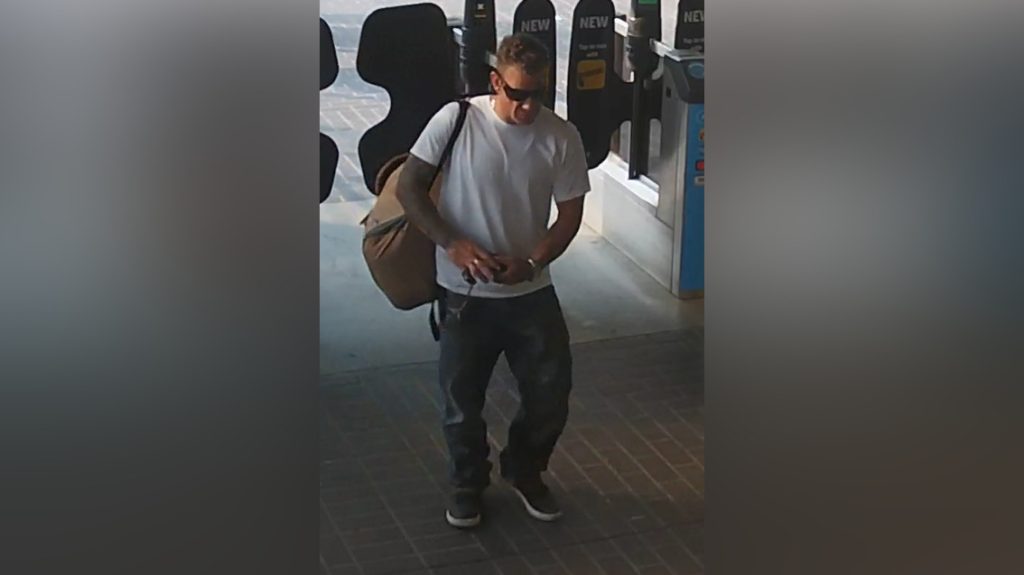 Posted November 20, 2023 1:01 pm.
Last Updated November 20, 2023 1:24 pm.
The Vancouver Police Department (VPD) is asking the public to help identify a suspect after a woman was assaulted at the SkyTrain station in August.
According to police, a man and woman boarded the SkyTrain together at Stadium Station in Chinatown at 5:40 p.m. on Aug. 24. A couple of minutes later, police say the pair got off the train at Main Street Station, where a physical fight ensued.
A group of men reportedly tried to intervene and help the woman, at which point the VPD says the suspect pulled out a gun and pointed it at them. Police tell CityNews the suspect is said to have pulled the gun a second time later on.
A witness called 911 as the people involved started leaving.
"Although our officers responded immediately, everyone involved had left the area. We conducted an extensive search, but were not able to locate the suspect or victims," said VPD Const. Jason Doucette.
"Our follow-up investigation determined the same suspect had threatened another man who attempted to intervene in the on-going assault on ground level of the station."
Using a search warrant, the VPD says investigators were able to locate a video of the incidents at the Main Street station.
The VPD describes the suspect as being in his 30. He is between 5'5″ to 5'8″ tall, with a medium build, short brown hair, and a tattoo covering his right arm. At the time of the incidents, police say he was wearing black sunglasses, a ring on his right middle finger, a white t-shirt, baggy jeans, black runners with a white soles, and was carrying a beige backpack.
Police are asking anyone who recognizes the suspect or who has any information about this incident to contact investigators at 604-717-4022.