B.C. farmers affected by cold, wet spring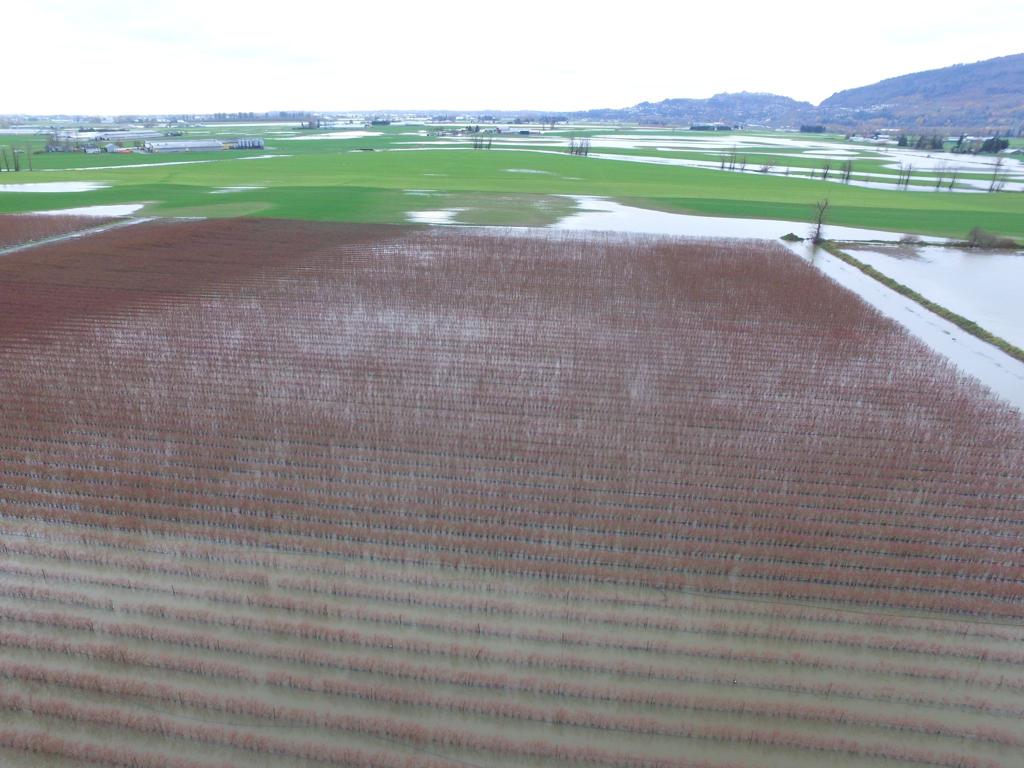 Posted May 10, 2022 7:14 am.
Last Updated May 10, 2022 9:19 am.
Don't expect to pick up any homegrown B.C. berries at the grocery store anytime soon. This year's crops are being delayed because of the colder and wetter spring weather we've been experiencing, with some farmers still in recovery mode following last November's devastating floods.
Rhonda Driediger, owner of Driediger Farms Market on 72nd Avenue in Langley, says her crops have strawberry and blueberry blossoms right now. However, she notes bees don't fly when it's less than 11 degrees and when it's raining, which sums up the forecast on the Lower Mainland lately.
"Definitely, it affects crop sizing. The more a bee visits a flower, the bigger the fruit will be, so you have a beautiful, sunny, no rain, the bees get out there and you have these big crops, but of course, when we have springs like this, it'll probably just be a modest sized crop," she told CityNews.
She explains this time of year is critical to fruit production.
"The fields are growing. The plants look amazing, like everything is in good condition right now. We're not at risk of frost or low temperatures hopefully at the moment, but our issue right now is getting through blossom so that we have berries in the summer, and we have good quality and hopefully we will get some windows where it's not raining, and the bees can actually get out and pollinate."
Driediger says they've dealt with ups and downs before, but it's not easy, adding, "farming is always challenging" and that you have to accept some circumstances.
"If you're in this for more than about five years, you learn you can not control the weather… and you have to manage your farm the best you can through all types of weather, whether it's atmospheric rivers or heat domes or rain during pollination or unseasonal weather and it's just part of farming," she explained.
---
Related articles: 
---
The weather is not an isolated issue, either.
Driediger notes it's been compounding other challenges her farm is already dealing with.
"If you look at any business and everyone is having challenges right now with labour, high cost of inputs, but most people aren't affected by the weather, whereas farming, you have all of those challenges and then you add weather on top of it. It takes some, I think, unique people to be in farming long-term, to be able to handle the stress of that, there's a challenge every year. There's very few years that it's a calm and consistent growing year."
Krause Berry Farms, which is on 248th Street in Langley, is also dealing with the downfalls of the recent weather.
"We are all now waiting for an actual Fraser Valley normal spring. We have had our April showers now we are waiting for some warmth for those May strawberry flowers and all the other ones as well," the company said in an email.
Flooded farms still recovering
It's been several months since powerful floods triggered by repeated atmospheric rivers destroyed dozens of properties and farmland in the Fraser Valley.
The losses were felt at the time, but now, some farmers are really getting an idea of how devastating the impacts truly are.
Jason Smith, chair of the BC Blueberry Council, says some farmers who lost everything are in the process of ripping out what's left and trying to rebuild.
"Some of them are waiting for plants, some of them, the plants have been cut back [and] will not bear fruit if they can recover, it may bear some, small, small amount of fruit next year," he said.
Smith explains the fallout from last year's floods will be felt for years, given how crops work.
"For mature production levels, you're looking at 10 years from when the plants go in the ground. That being said, at this point, to get the plants that growers would like to replace the field, you're looking at a year-and-a-half to two years," he added.
Smith says a lot of land was lost in the floods, though perhaps not as much as people think.
"It was about 2,500 acres, I believe, that were affected to some degree by flooding, the most severely impacted that experienced the longer-term water sitting there was probably more in the neighbourhood 750 to 1,000 acres. To give you some perspective, there's approximately 28,000 acres of blueberries in the Fraser Valley."
As farmers try to recover, Smith admits many are unsure of what the future will look like.
"Will they be back up at full production in five years because they already had established fields, or will it take longer and closer to that 10 years and will the plants ever recover and get back to the level of production that they were at previous to the flooding? We don't know. It's hard to say… this has never happened before," said Smith. 
Despite all of this, he doesn't predict a shortage of B.C. blueberries in stores this summer.