Talks drag on between B.C. government, doctors amid family physician shortage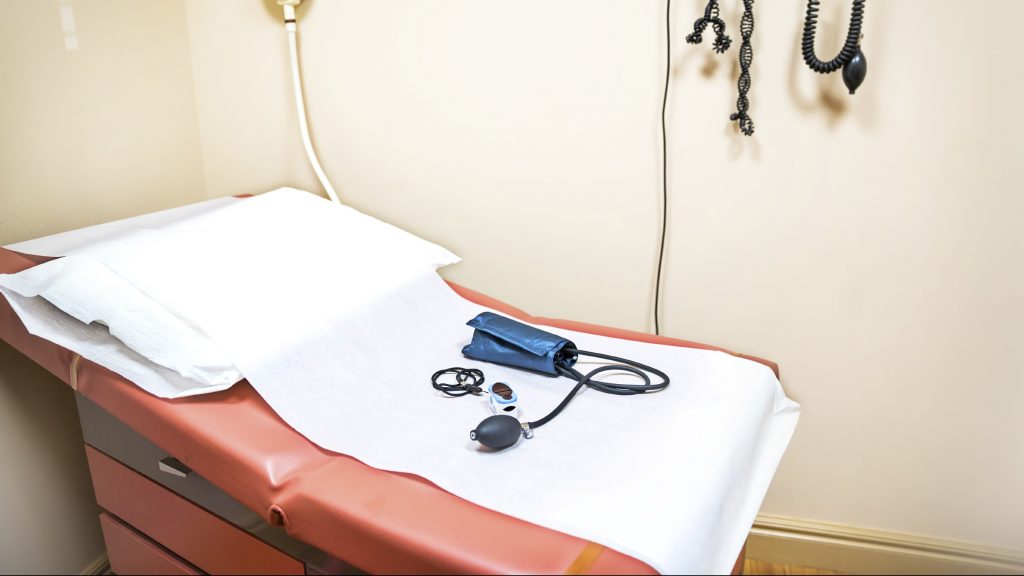 Posted August 4, 2022 7:15 am.
Last Updated August 4, 2022 7:16 am.
Negotiations between the B.C. government and doctors continue to drag on amid a severe shortage of family physicians in the province, and neither side is really saying if they're any closer to a solution.
"We realize there is much work to do, and the system will not change overnight as many of the challenges we face have been around for several decades," the Ministry of Health said in a statement.
It goes on to say, "We are committed to working in collaboration with family physicians to address these long-standing issues and to ensure, despite the current challenges, every person in the province has access to the quality health care they deserve."
However, Doctors of BC says the healthcare system is at a crisis point and is calling for an urgent overhaul as it says there are concerns there will be more family doctors lost before a solution is agreed on.
---
Related articles: 
---
The group is hoping for an update this fall but wouldn't elaborate.
The doctor shortage has been a problem for months and was once again highlighted earlier this week after a senior on Vancouver Island took out an ad in the local paper to find her husband a doctor, and it worked.
This was on page A2 of yesterday's @timescolonist. Something has to be done in this province. This is unacceptable. #yyj #yyjpoli #bcpoli #cdnpoli pic.twitter.com/yYlvcuVhD2

— Jeremy Zhao (@jzfromcalgary) July 31, 2022
However, Dr. Ramneek Dosanjh, president of Doctors of BC, says placing an ad is not a feasible solution for the nearly 1 million British Columbians who still don't have access to a family doctor.
"It's truly disheartening that someone has had to be pushed to the brink to be able to have to do this. It speaks to the current state of our healthcare system. Our seniors nor any patients in this province should have to be without access to a family doctor. It's truly unacceptable. This cannot continue."
She says whatever solution or solutions are reached need to work for the long-haul and she's confident it's possible.
"It's sad that we have to see that our healthcare system is in such crisis. We're seeing our staffing shortages, our ER closures, we're hearing on a daily basis our patients are suffering. No patient should have to suffer. We live in Canada, we should have access to universal healthcare and everyone's health matters. The access to a family doctor should be a very simple principal," said Dosanjh.
The Doctors of BC president says she knows of family physicians who've taken on as many patients as they can. However, she notes between morale distress in the industry, given the COVID-19 pandemic, and burn-out, it's not possible for many of them to be stretched any further.
"We need to be able to increase the access and support for family doctors to take on more patients immediately. We need to try and attract more physicians doing longitudinal care, meaning taking care of patients from birth through the whole trajectory for their life journey. We need to put in incentives immediately. We need to take care of the business cost and the administrative burden. We need to really look at those things that are simple, easy fixes [and] we need the government to understand these solutions can really happen and pretty rapidly."
Government put a daily limit on the number of patients a GP can see. Why is the walk in clinic full for the day? That maximum has been reached. Right now many have a choice between no care or a doctor who has worked a brutal day but might have a bit more capacity.

— Kevin Mcleod (@dockevinmcleod) August 1, 2022
Earlier this summer, the provincial government announced just under 200 family practice resident graduates were being offered attractive contracts, loan forgiveness, and $25,000 signing bonuses if they signed by next month to work as family doctors in B.C.
Anyone who took the province's offer would get a "new-to-practice" contract valued at just over $295,000 for the first year, which is usually a second-year rate.
"We are seeing cries for help from our physicians who just can't keep up because of the demands and that's from ERs, hospitals, specialists, clinics and our family doctors need an abundance of support right now," explained Dosanjh.
"Things are positive because we are in active negotiations … but I want people to know, trust us, we are advocating tirelessly, our efforts have not stopped."
Dosanjh says there are 3,200 family doctors providing longitudinal care in B.C. right now and over 6,000 family physicians.
"I think we should be opening the doors to our international medical graduates and I think we should be able to recruit more of our residents into family medicine. We just need to make sure the working conditions reflect their needs and value their time with their patients and get back to being able to provide the level of medicine, care and quality that you know you can provide."