Vancouver's Firefighters Without Borders Canada receives shipment of gear to donate
Posted September 26, 2022 7:22 pm.
Last Updated September 26, 2022 7:23 pm.
Newly-decommissioned firefighting gear from Manitoba will soon be on its way to the Philippines, thanks to Vancouver-based Firefighters Without Borders Canada.
The shipment comes from the Winnipeg Fire Paramedic Service (WFPS) which donated truckloads of gear Friday morning.
Even though the equipment is considered to have reached its end-of-life according to North American standards, organizers say the gear is still in great condition and suitable for use.
Equipment includes uniforms, helmets, boots, and more.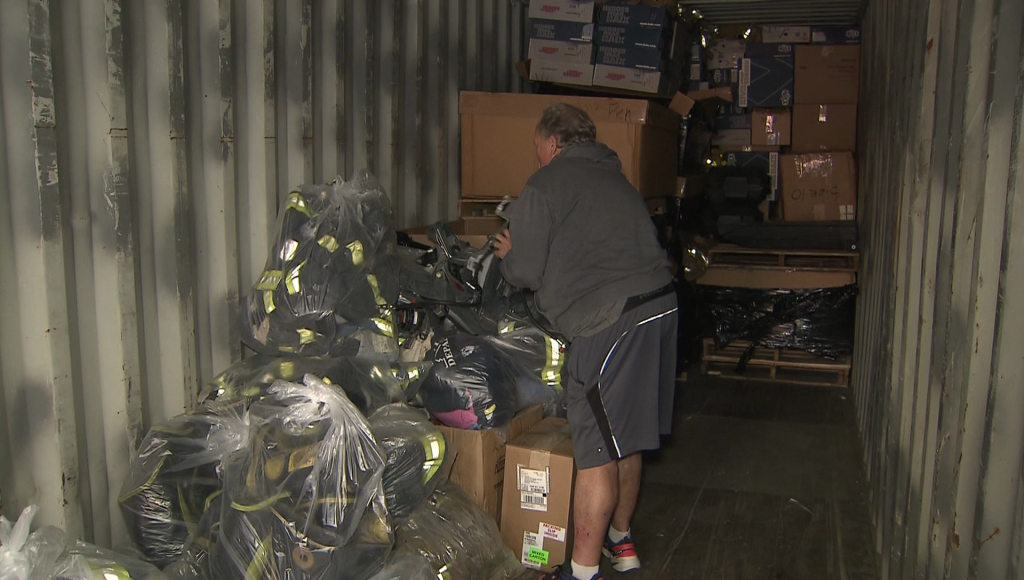 Two Small Men with Big Hearts moving company helped facilitate the move and did it free of charge, for the second year in a row.
"Our company is proud to be a part of this just as part of our passion to give back to the communities that we serve," said Jeff Power, Two Small Men with Big Hearts Vancouver territory manager.
"Most of it [the gear] came from the Winnipeg firefighters and then some other fire departments throughout Manitoba and then we brought it out here to Vancouver."
Firefighters Without Borders has sent gear to first responders in at least 20 countries — including the Philippines, Ukraine, Haiti, and Chile.