B.C. announces new healthcare strategy tackling worker shortage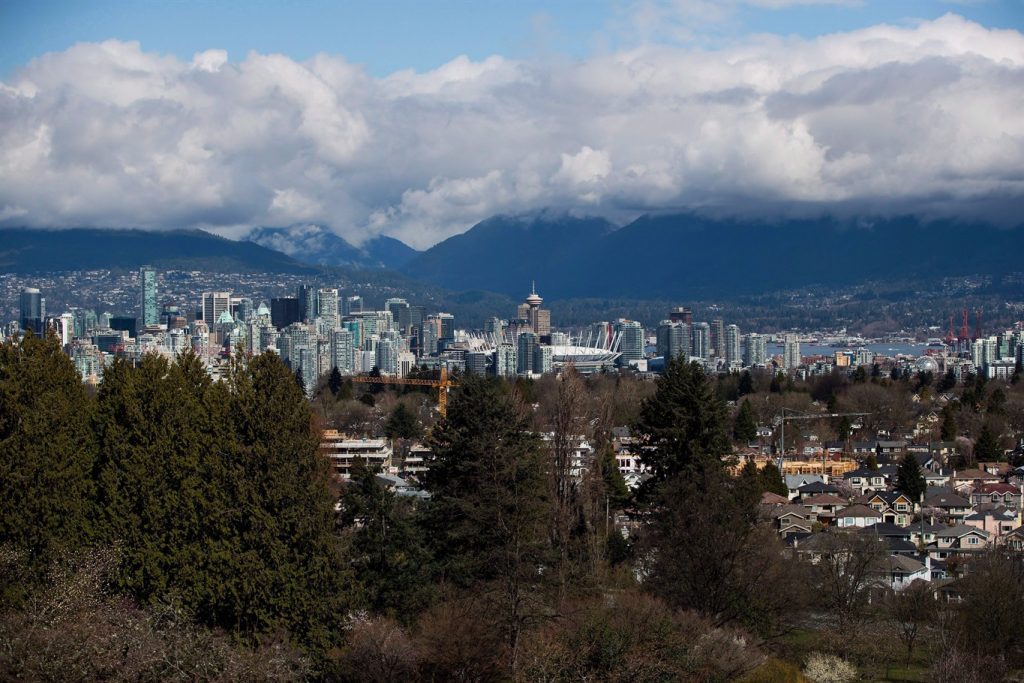 Posted September 29, 2022 2:47 pm.
Last Updated September 29, 2022 4:53 pm.
The government is tackling the global healthcare worker shortage through a new provincial healthcare strategy which includes major investments in recruitment and retention.
In an announcement Thursday, the province released its new five-year health human resources strategy for a sustainable health care workforce and system, including funding for the province's second medical school and addressing systemic and anti-Indigenous racism in health care.
"We continue to have an all-hands-on-deck approach to put British Columbians first, improve health services and create a better B.C. for everyone," said Anne Kang, Minister of Advanced Education and Skills Training.
The province conceded that people are currently struggling to access health services, and with the COVID-19 pandemic, the toxic drug supply, and an aging population, the health care workforce has experienced massive challenges, including stress, burnout, high staff turnover, and retirements.
According to the World Health Organization, there will be a global shortage of 15 million health care workers by 2030. The province says by 2032, demand for health services in B.C. will grow by 14 per cent.
The new strategy lays out 70 total actions under four central pillars: Retain, redesign, recruit, and train.
These specifically include key actions from In Plain Sight, the independent review of healthcare in the province by Mary Ellen Turpel-Lafond.
These include recruiting Indigenous Peoples to senior positions within the health sector, supporting Indigenous students in the health sector, and joint degree programs in medicine and nursing.
The province will also be expanding the University of British Columbia's Faculty of Medicine seats. This will grow to 40 undergraduate seats and 88 postgraduate seats.
Forty new undergraduate seats and 40 family medicine residency positions will be phased in over two years, the province says, while an additional 48 residency positions will be available by Fall 2028.
Meanwhile, the government says it has provided Simon Fraser University $1.5 million to take the "next steps" in establishing the medical school at its campus in Surrey.
The province says a project board has been established to oversee the business case development for the project, which includes representatives from SFU, UBC, the education ministry, and Northern Ontario's School of Medicine's leadership team — the last medical school to open in Canada.
Pharmacists will be able to do more for patients
The province also announced the expansion of what pharmacists can do for patients in the province, including renewing more medications.
"Pretty much any medication that a patient has been on stably for at least six months we will be able to renew. So if for whatever reason patients can't get in to see a doctor or their regular family doctor, we will be able to renew those medications for up to the expiry of the prescription," Jamie Wigston, president of the BC Pharmacy Association said.
Beginning Oct. 14, pharmacists will be able to administer and renew prescriptions for a wider range of medicines than they're able to do now, something which the province insists will expand access to services for patients.
B.C.'s Minister of Health Adrian Dix says this strategy will ensure residents get the care they need as soon as possible.
Wigston also noted, "In addition to the announcement, that expiry is going to extend from one year up to two years, so if for whatever reason a patient can't get in to see a doctor for an extended period of time, we can definitely cover that time and have them continue their medication."
Beginning spring 2023, they will also be able to prescribe for allergies, indigestion, urinary tract infection, acne, and contraception. The province says this will align the body with the direction of Health Canada.
Kang adds that this is one of many steps to help reduce pressure on family physicians.
"I know most pharmacists in the province are very excited to be doing some of this, just because we've been wanting to do a lot more for such a long time and we're going to finally be able to a little bit higher level than we've been able to in the past, and slowly reach the level of work that our knowledge can actually accommodate," Wigston notes.
The province says first responders will also be able to provide extended care, with paramedics having enhanced airway management skills, and expanded life support and pain management procedures.
In the release, the government did not provide a total cost of the updated strategy, however, notes it has already spent $1 billion in healthcare since 2017.
With files from David Nadalini