Smoky skies for much of B.C. as 360 wildfires continue to burn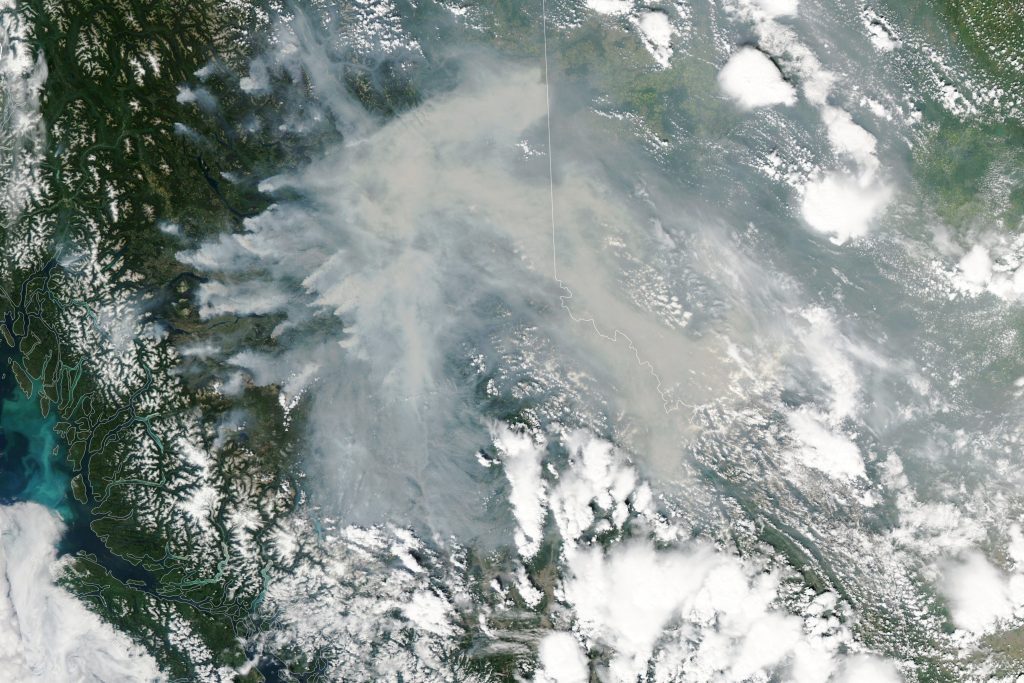 Posted July 15, 2023 1:01 pm.
Last Updated July 15, 2023 1:03 pm.
Most of British Columbia is under a Smoky Sky Bulletin Saturday, as wildfires across the province continue to burn.
Regional centres such as Fort St. John, Fort Nelson, Prince George, Williams Lake, Kamloops, Kelowna, and Cranbook, and their surrounding areas, are under the air quality advisory.
Issued on Saturday, the advisories say those regions are "being impacted or are likely to be impacted by wildfire smoke over the next 24 to 48 hours."
"During a wildfire, smoke conditions can change quickly over short distances and can vary considerably hour-by-hour.
"Wildfire smoke is a natural part of our environment but it is important to be mindful that exposure to smoke may affect your health," the advisory says.
---
Related Articles:
People with pre-existing conditions, respiratory infections, and older adults, along with pregnant people and infants, are more likely to be affected by smoke exposure, the province says.
"Follow your common sense; Stop or reduce your activity level if breathing becomes uncomfortable or you feel unwell," the province says. "Stay cool and drink plenty of fluids. If you have asthma or other chronic illness, carry any rescue (fast-acting) medications with you at all times and activate your personal care plan that has been designed with your family physician."
The Smoky Sky advisories come as the province sees more than 360 active wildfires Saturday.
On Friday, the federal government mobilized the Canadian Armed Forces to help B.C. fight hundreds of wildfires. Emergency Preparedness Minister Bill Blair says federal assistance, including military resources, is on the way.
"Firefighters and emergency management personnel in British Columbia are working tirelessly to manage the wildfires," Blair said in a tweet Friday afternoon.