B.C. forecast doesn't include enough rain as challenging wildfire season continues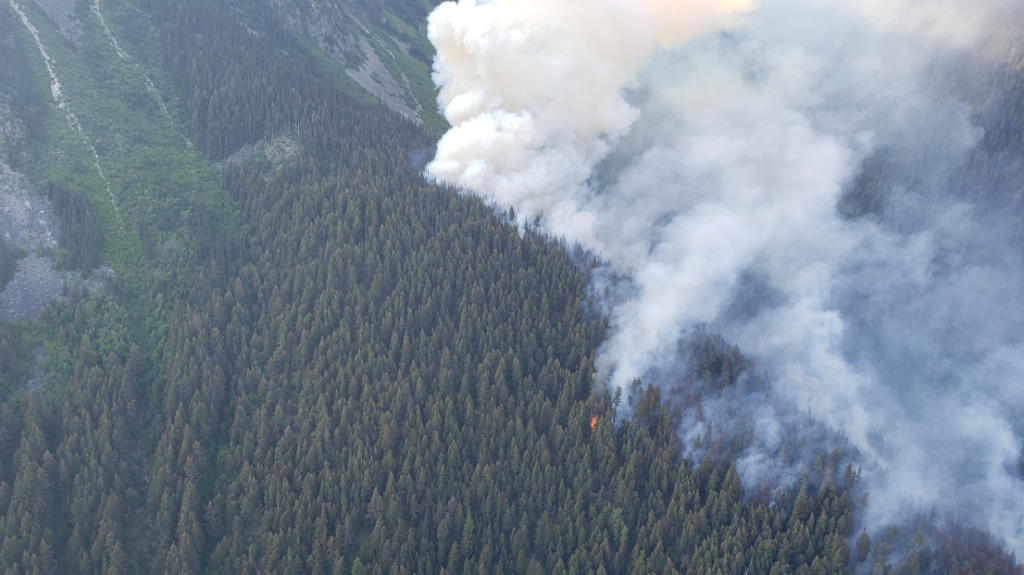 Posted July 17, 2023 7:20 am.
B.C.'s wildfire season is being made even more challenging by the continued hot and dry conditions that are affecting virtually all parts of the province.
While there is some precipitation in the forecast to start the week in some parts, CityNews Meteorologist Michael Kuss admits it's not nearly enough.
"The majority of the forest fires are burning in the central part of the province, and although we do have precipitation moving through that part of B.C. today, it will also likely be accompanied by lightning and strong winds. It doesn't look like we're going to see the soaking we need — we need much more than one day. After today, it starts to dry out again for an extended period of time," he explained Monday.
"We're starting to see some wet weather tracking onto the north coast and moving across northern B.C., potentially aiding the forest fire fights in the Peace Country. Other than that, it's incredibly dry and will remain that way through central and southern B.C. all the way through the next seven to potentially 14 days, taking us out until the end of the month."
---
Related articles: 
---
Kuss says it's been almost a month since southern B.C. has seen "any precipitation of note," with about four millimetres of rain recorded on June 19.
"It's dry and heating up again, potentially record-setting heat by the end of this week," he added.
Lightning has been the cause of a significant number of fires in recent days.
On Thursday, June 13, the BC Wildfire Service noted 51,000 lightning strikes were recorded in the seven days prior to that date. Those bolts were mostly concentrated in the Northwest and Price George fire centres, with nearly 400 fires sparked as a result.
---
In the last seven days B.C. has seen 51,000 lightning strikes, with 76% of those concentrated in the Northwest and Prince George Fire Centres. As a result, 399 new wildfires have started in the last week with 224 of those within the regions focused on today.

— BC Wildfire Service (@BCGovFireInfo) July 14, 2023
---
As the wildfire situation across the province continues to be challenging, BC Wildfire Service crews got more support in the form of military and federal resources over the weekend. This came before a conversation between provincial and federal officials set for Monday, at which time more details around logistics and need were expected to be discussed.
The conversation comes as nearly 400 wildfires burn across B.C. More than 20 are considered highly visible, threatening or potentially damaging "wildfires of note."
-With files from The Canadian Press