B.C.'s proposed short-term rental rules to limit listings, increase fines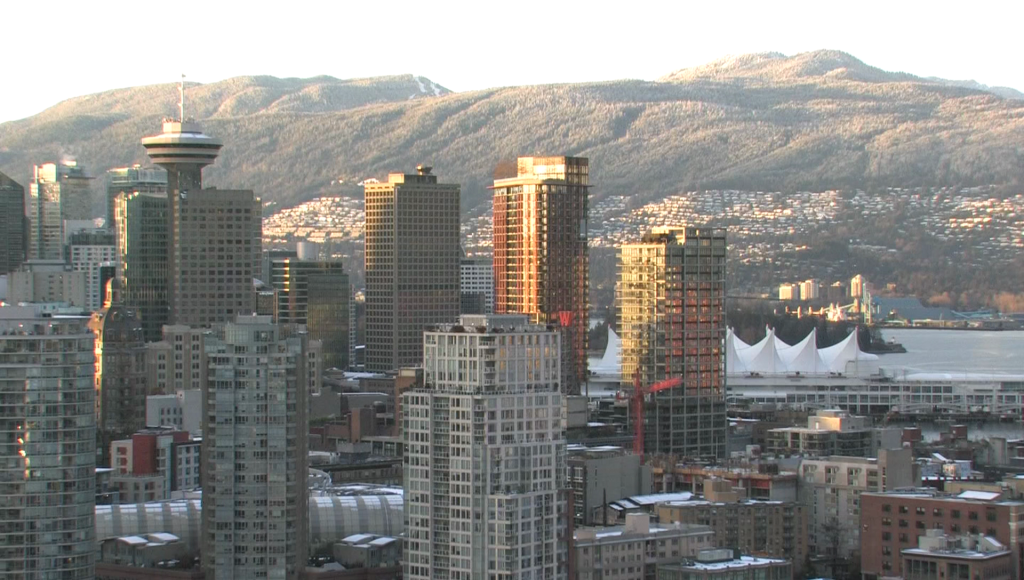 Posted October 16, 2023 7:27 am.
Last Updated October 16, 2023 2:36 pm.
The B.C. government tabled legislation Monday morning that aims to, in part, return short-term rentals (STR) to the long-term market, creating "long-term homes."
The province says it is focusing on three key elements to crack down on short-term rentals, which it says currently about 40 to 50 per cent of listings are "non-compliant."
Speaking at media availability, Housing Minister Ravi Kahlon says that like many jurisdictions around the world, B.C. is facing housing availability and affordability crisis.
"It's clear that we need more housing to meet the current and growing needs of our province. We face new challenges including rising interest rates and inflation, challenges that have been highlighted by low vacancy rental rates in communities throughout British Columbia," he said.
"One of the reasons why we're struggling to find long-term affordable homes for people is why we're here today — the surge of short-term rentals … the number of listings for platforms has grown by 20 per cent more listings today than there were a year ago," said Kahlon.
"That surge is taking rental units off the market, making a good place to call home even more difficult," he said.
However, the legislation is similar to what the City of Vancouver is already enforcing in its own bylaws, and changes are coming incrementally over the next year.
With approximately 28,000 short-term rentals in the province, recent research from McGill University showed that more than 16,000 "entire homes" have been pulled from the housing market to be used as short-term rentals.
"Instead of providing housing for people and communities who need it the most, many of these thousands of homes are being used as investment properties," Kahlon noted.
The province explains that the STR market in B.C. is dominated by a small segment of profit-driven operators (mini-hotel operators), with the "website Inside Air BnB Vancouver [finding] 12 operators in Vancouver have 30 listings or more, with one operator hosting 123 separate listings."
"Research studies and ministry data show that STRs are diverting thousands of long-term rental homes onto the short-term market, taking away homes people need, and in many communities, adding to the challenge of finding an affordable place to rent."
Kahlon says this will be coming to an end.
"People will no longer be able to buy multiple properties and use them for STR platforms to make huge profits while taking away homes for people who desperately need them," Kahlon said.
"If you are an investor, and buying three, four, five homes and using short term-rentals … that is no longer allowed. We're saying we need homes for people. We have families who are struggling to find accommodation throughout the province," said Kahlon.
To address this particular portion of the housing challenge in B.C., the province says through the updated legislation, it is: increasing fines and strengthening tools for local governments; returning more short-term rentals into long-term homes for people; and establishing provincial rules and enforcement.
For the province to be able to do this, it says it is requiring short-term rental platforms, like Airbnb and VRBO, to share data, and to remove listings without business licenses and registration numbers "quickly."
It is also limiting short-term rentals to principal residents of the property only — plus one additional unit or suite on that property — for municipalities with more than 10,000 people.
The province says through regulations, the fines for hosts breaking municipal by-law rules will increase to $3,000 from $1,000, per infraction, per day.
"Short-term rentals in non-principal residences across the province are taking away homes for people in B.C. Entire homes are being used as short-term rentals when they could be put on the long-term rental market or sold. Other jurisdictions have brought in principal residence requirements – including several communities in B.C.," the province explained.
However, the province is exempting some 14 resort municipalities, along with the Gulf Islands, and most municipalities under 10,000 people from the principal residence requirement, although, the government says those municipalities can "opt-in."
Communities that are nearby to larger municipalities, less than 15 kilometres away, that have the principal residence requirement also need to abide by the province's rules. These include Qualicum Beach, Metchosin, Duncan, Cumberland, Highlands, Anmore, Pouce Coupe, and Belcarra.
However, municipalities that have a vacancy rate of over three per cent can "opt-out" of the principal residence requirement.
"The principal residence requirement is designed to make sure that many accommodation buildings and operations that have operated in communities for a long period of time can continue to provide stays for visitors – including in tourism-driven communities," the province explained.
Premier David Eby says under the City of Vancouver's voluntary agreement with Airbnb, it saw 800 units returned to the rental market.
"That's 800 families benefiting and we expect to see even more as we establish a floor and legal requirements for all platforms to play ball with local governments as they get their hands around this problem," Eby said.
While the government does not have a crystal clear idea of how many units will return to the market across the province, the housing minister says even if it is half of the 16,000 that are believed to be used for short-term rentals now, "that's 8,000 homes for families to live in British Columbia."
New legislation won't help B.C.'s housing challenges: Airbnb
Addressing the proposed legislation, Airbnb policy manager Alex Howell says the new short-term housing rules will "take money out of the pockets of British Columbians," make travel unaffordable, and reduce tourism spending. She adds it will not address B.C.'s current housing concerns.
"As outlined in a report by the Conference Board of Canada, short-term rental rules are not an effective solution to local housing concerns. We hope the B.C. government will pursue more sensible regulation and listen to the many residents – hosts, travellers and businesses – that will be impacted by the proposed rules," Howell said in a statement.
---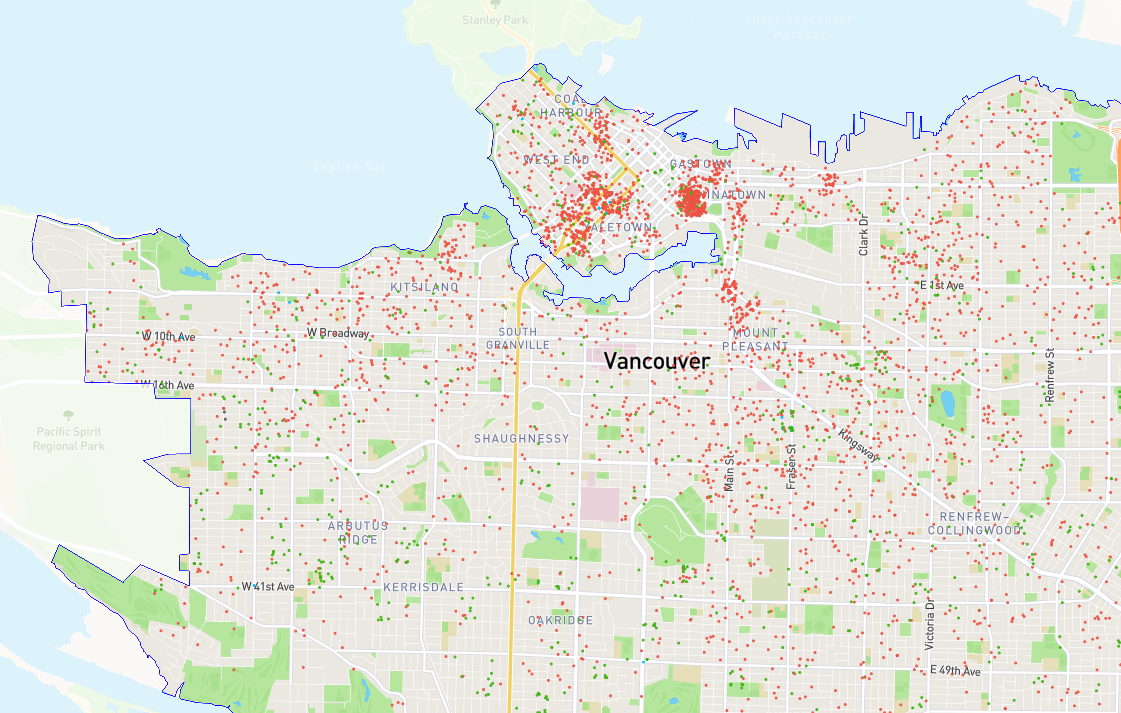 ---
The Conference Board of Canada report finds that short-term rentals are not responsible for an increase in rents across 19 of Canada's largest cities — in direct opposition to the McGill study cited by the provincial government.
"The Board failed to find evidence that Airbnb activity contributed to higher rent across Canada because the share of dwellings used for Airbnb is too small in most neighbourhoods—on average less than 0.5 per cent—to have any meaningful impact," Airbnb said.
The rental company claims that the housing crisis is an issue of supply, not rentals, and the majority of B.C. Airbnb hosts say they host to help cover the rising cost of living.
Airbnb also says that 47 per cent of hosts in the province do so to "help them stay in their homes."
What does the new legislation mean for current hosts?
All STR hosts will also be required to join a provincial registry, with the government launching a compliance and enforcement unit to "make sure rules are being followed."
For many short-term rental hosts, the new rules will not make a large material difference in what they can and cannot do. Hosts can still rent their home when they are away, or a secondary unit if permitted by local bylaws. They can also still rent out their vacation property if it's in an area exempt from the principal residency requirement.
The province notes changes will be phased in, with fines increasing immediately on royal assent. The principal residence requirement, along with the business license requirement will come in on May 1, with data sharing and the provincial registry coming after summer 2024.
"It's strong action and a thoughtful, phased-in approach to tackle the short-term rental challenge and deliver more homes for people," the province explained.
CityNews spoke one-on-one with Premier David Eby last week who admitted short-term rentals are high on his radar.
"To address what McGill University says are the 16,000 units that have been taken away from British Columbians through unregulated, short-term rentals. We're supporting cities with being able to license but also making sure that the focus is on providing long-term housing for British Columbians."
Recently, New York City cracked down on short-term rentals, saying no more than two people can stay in a space for less than 30 days and homeowners have to live in their homes.
The province says it is bringing in further housing bills this fall.
"These strong actions are necessary in the face of high-interest rates, inflation, and a growing global housing affordability crisis."
-With files from Sonia Aslam and Dean Recksiedler