Justin Trudeau in B.C. Tuesday, hoping to turn Liberal's fortunes around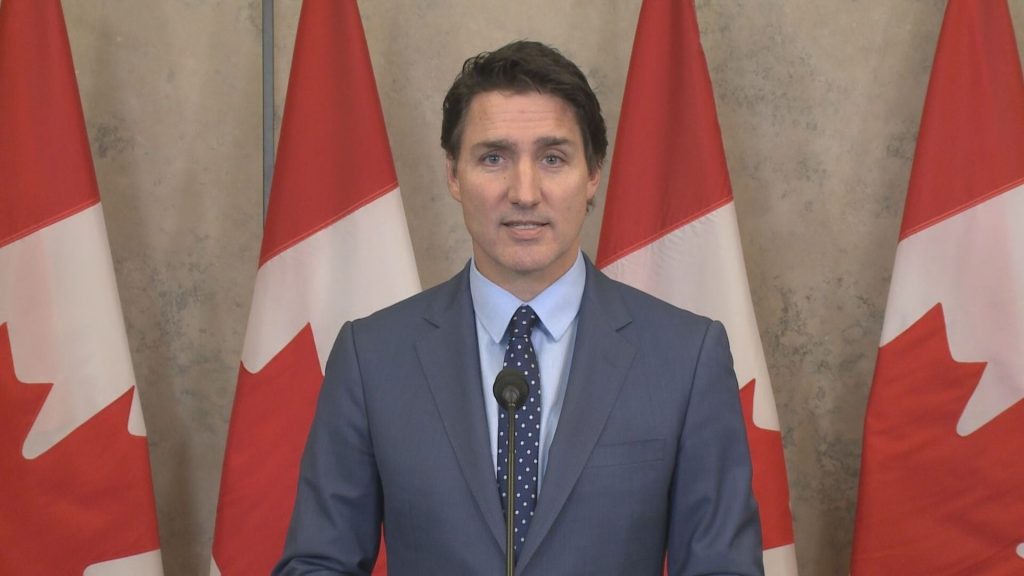 Posted November 14, 2023 7:52 am.
Prime Minister Justin Trudeau is in Metro Vancouver Tuesday for a series of announcements, likely hoping to turn his party's momentum around.
Recent polls continue to show that the Liberals are struggling while the Conservatives gain more support.
David Coletto with Abacus Data says it looks like the Liberals have lost support across the board from B.C. to Atlantic Canada.
"In those core areas that really help the Liberals hang onto their minorities in the last two federal elections, they are seeing big swing away from them and towards the Conservatives," said Coletto.
In fact, the latest polling suggests that the party is going to be decimated in the next federal election.
"One thing is pretty clear in all the polling we've seen … is that there is a desire for change and right now people are looking at the Conservatives and saying I think I'd go there if I had to vote today."
Abacus Data's latest polling shows that if a vote was held today, the Conservatives would easily form government, winning approximately 204 of the 338 seats in the House of Commons.
While many believe Trudeau is the reason for the Liberals' downfall, Daniel Béland, a political science professor at McGill University in Montreal, said Trudeau is not the only factor impacting their polls.
"It's not certain to me that Trudeau's departure will necessarily help the Liberals at the next federal election," said Béland.
He says this is because there isn't a lot of "new blood" in the federal Liberals.