Delta train derailment caused by collision between two locomotives: TSB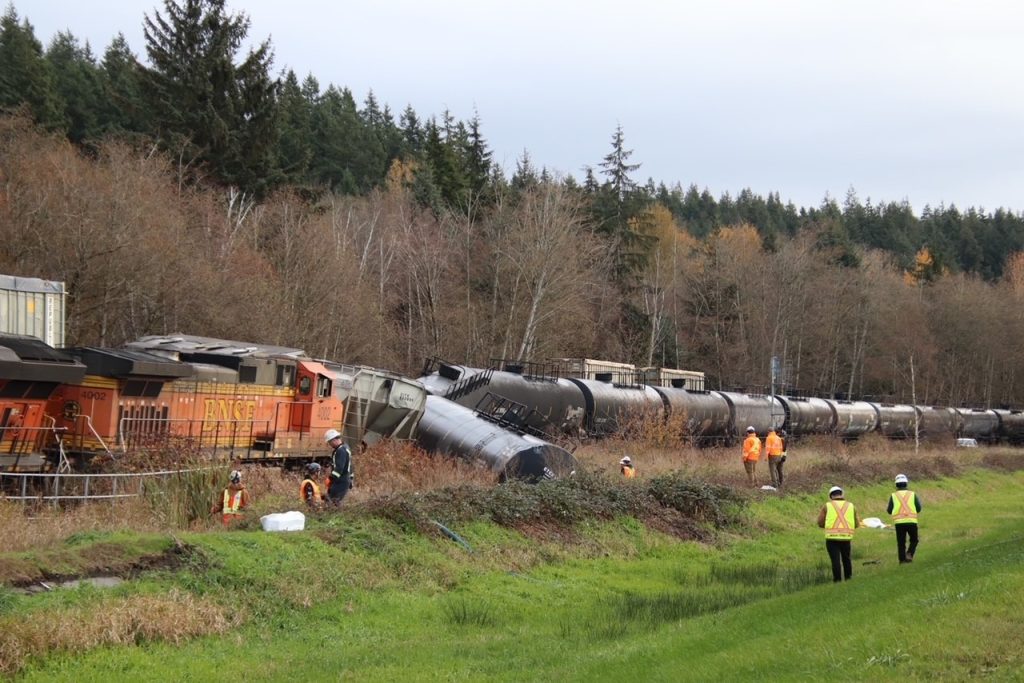 Posted November 20, 2023 6:50 pm.
Last Updated November 20, 2023 6:56 pm.
The Transportation Safety Board (TSB) says Sunday's train derailment in Delta was caused by a collision between two locomotives.
As the TSB explains, an investigator has determined that a northbound train was stopped when a southbound train passed a stop signal and collided with the first at around 2:30 a.m.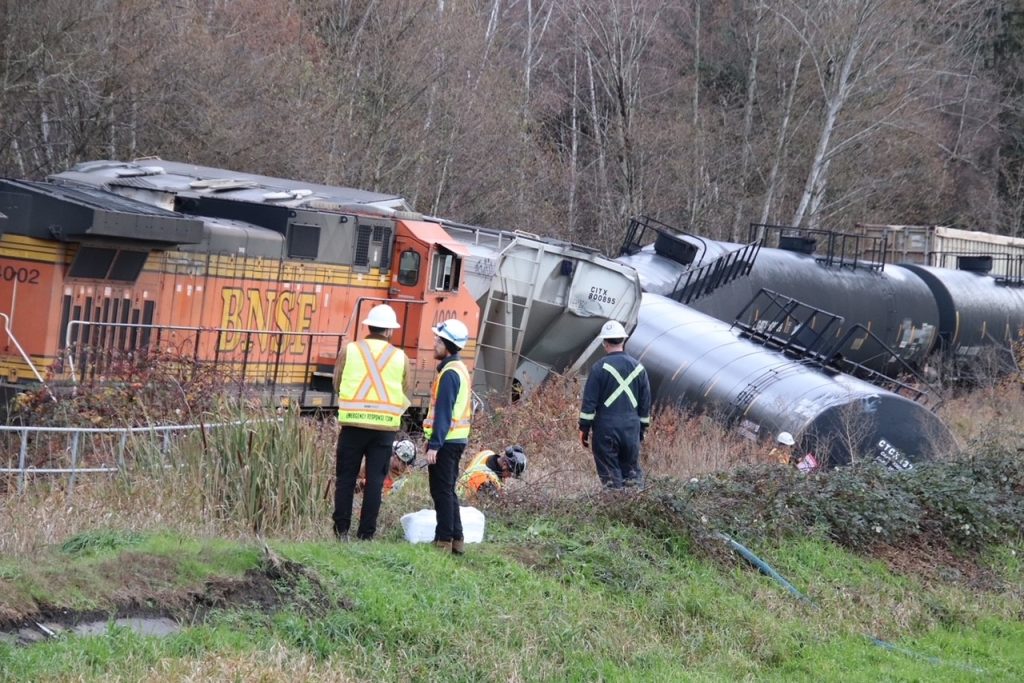 Callers to CityNews reported seeing the derailment just off Highway 91 near Watershed Park.
This resulted in two southbound locomotives and five train cars leaving the tracks, as well as a fuel spill that crews remain on scene cleaning as of Monday evening.
Delta Police say the cars "left the track entirely."
BNSF Railway tells CityNews that it continues to investigate the collision.
No injuries have been reported so far, and the TSB says it is "not in a position to confirm the crew's experience."
After the collision, BNSF general director of Public Affairs, Lena Kent said the cars were "carrying freight of all kinds."
With files from Hana Mae Nassar