The future is here; Pizza Hut deliver pies by robot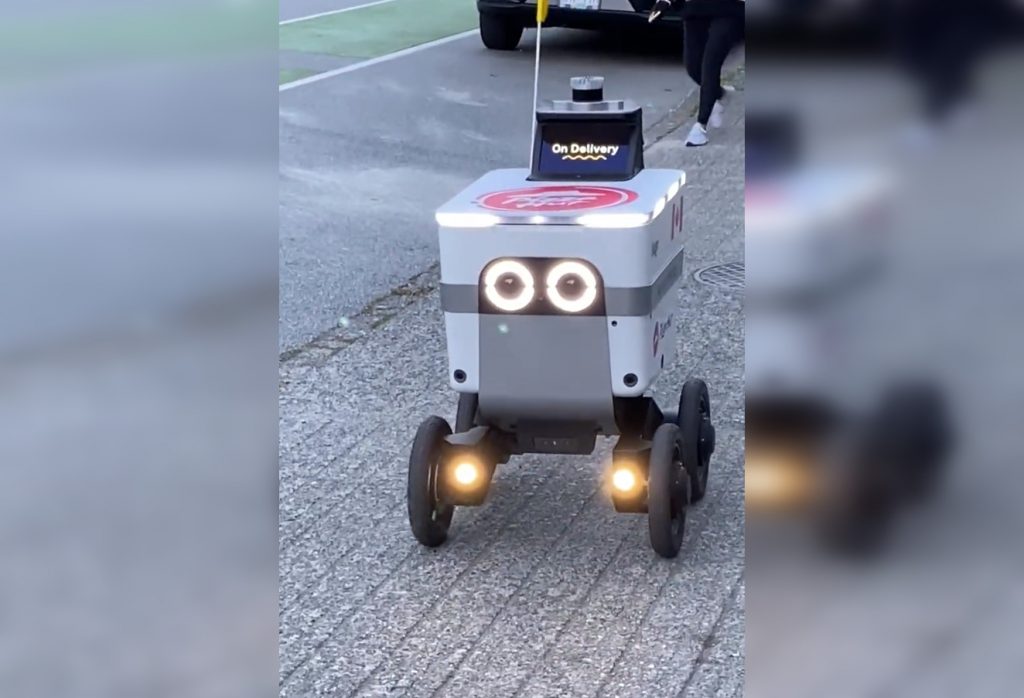 Posted September 23, 2022 4:05 pm.
Last Updated September 23, 2022 4:07 pm.
The next time you order pizza, a robot could be bringing it to your door.
Pizza Hut has launched its first-ever pizza delivery robots, right here in Vancouver. Two robots join the restaurant's ranks and will deliver pizzas from its Robson Street location right to your door.
There appears to be a Pizza Hut delivery robot in the West End. The future is now. pic.twitter.com/jXbHK1vUHo

— Andy Cole (@AndyCole1984) September 22, 2022
Innovation brand manager for Pizza Hut, Daniel Fingerote, told CityNews the move to automation does not mean the Texas-based company is replacing workers with robots.
"These are meant to actually complement our current delivery model. By no means is the intention to get rid of our current delivery drivers, we just want to be able to provide even more customers with the ability to enjoy Pizza Hut pizza," he said.
Fingerote explained that customers will pre-pay for their pizza, and then the robot will use GPS to roll on over to your house. The robot is equipped with a box inside that keeps the pizza warm and only opens when you allow it to with your phone.
Related Articles:
"[Customers] receive a text message that lets them know that their food is there. They will then receive a pin which they can enter into their phone and that'll actually unlock the drawer where they can then remove their food," he said.
Currently, the pilot project is only operating within two kilometers of the Robson Street store. However, Fingerote says that if all goes well, the little pizza delivery robots could be expanded all over Metro Vancouver.
"We've had phenomenal reception to them. And we've seen a lot of the photos and videos that our consumers have been posting and there seems to be a very positive reaction to them," he said.
This is the first time Pizza Hut has tested out robots for delivery.