B.C. will not pursue Coroners Service's safer supply recommendations: minister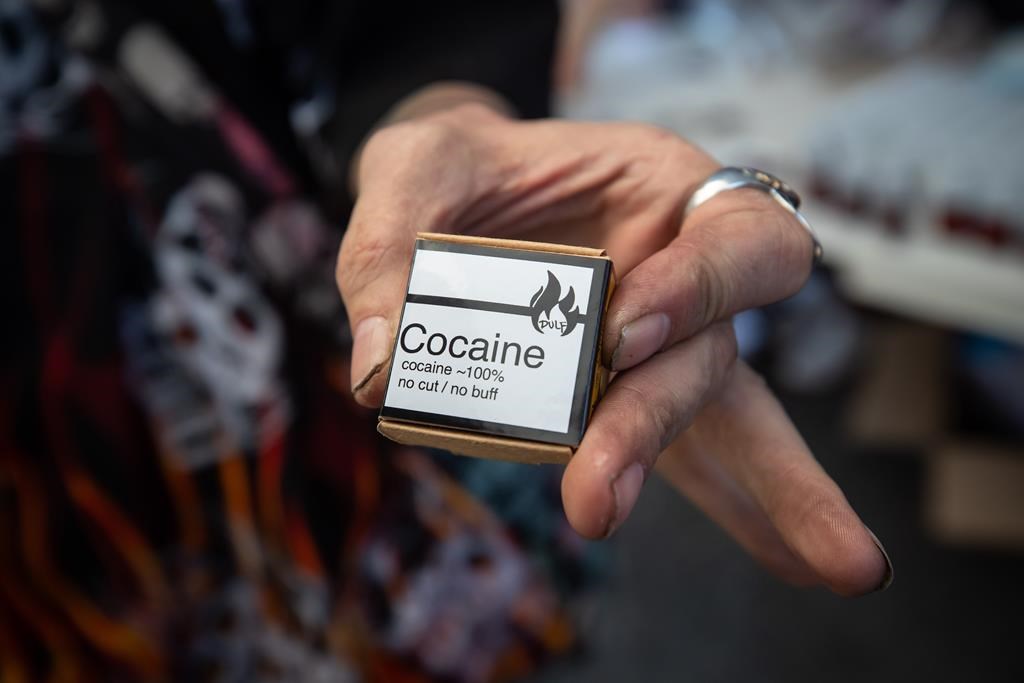 Posted November 1, 2023 3:08 pm.
Last Updated November 1, 2023 3:43 pm.
Mental Health and Addictions Minister Jennifer Whiteside is making it clear that the province will not pursue a non-prescription approach to safer supply — the key recommendation from the BC Coroners Service toxic drug death review panel.
In a letter addressed to Chief Coroner Lisa Lapointe, Whiteside says the province is expanding access to mental health and addiction care for people in all regions, and "working every day" to add services including early intervention and prevention, treatment, and recovery.
"We are also working to separate people from toxic illicit street drugs through a prescriber model for the delivery of pharmaceutical alternatives. As you may know, Dr. Bonnie Henry is finalizing her review of this program and I look forward to implementing recommendations that will make this program more accessible and safer for people and for prescribers," she said.
"Non-prescription models for the delivery of pharmaceutical alternatives are not under consideration. Accordingly, I cannot accept the primary recommendation of this report to pursue a non-prescriber model of safer supply," Whiteside added.
The letter comes as the Coroners Service's panel recommendations released Wednesday urge the government to increase access to safer supply programs outside of the health-care system.
"Current safer supply initiatives in B.C. exist within a medical model and primarily serve individuals with an opioid-use disorder who already have access to the health-care system. There are limits on the types of medications that can be prescribed, and any expansion of the programs would place an additional burden on an already strained health-care system in which more than 20% of British Columbians do not have a primary-care provider," the panel said in its statement.
The panel noted that "as many as 225,000 British Columbians are estimated to use unregulated substances, fewer than 5,000 per month receive safer supply prescriptions," the statement continued.
"The panel affirmed the need for a comprehensive and timely approach to the crisis and recommended, in the short term, the fastest way to reduce deaths is to reduce dependence on the unregulated toxic drug supply. This requires creating access to a quality controlled, regulated supply of drugs for people at risk of dying," the panel said.
Whiteside writes that she values the constructive and practical advice from health and addiction experts and people with lived experience.
Speaking to CityNews, Whiteside says she has let Lapointe and the panel know the key recommendation is a non-starter.
"I think any model that looks at withdrawing medical oversight from that process is not a direction we're moving in," she explained.
She says health-care has an important role in supporting people through treatment and recovery, and that is the system they are focused on scaling up.
"We think the health-care system has a very important role to play in supporting individuals who are struggling with addiction, who need access to both harm reduction supports, on their journey on their way to treatment and recovery," Whiteside added.
"These are very serious drugs with very serious consequences and it's hard to imagine how we shift to a system that doesn't have medical oversight of access to those drugs," she said.
The panel's recommendations come the same day that BC United Shadow Minister of Health and Addiction Elenore Sturko released a letter Wednesday addressed to Public Safety Minister Mike Farnworth requesting an investigation into "allegations of criminal activity" between the BC Centre on Substance Use and the University of Victoria.
Sturko writes the director of research at the BCCSU spoke of "involvement" with research being done at the recently shut down Drug User Liberation Front (DULF), and that DULF had its illicit drugs tested at UVic.
"I can not (sic) state more emphatically that we need to ensure that all research, policy direction, and publicly funded institutions are operating legally and ethically," she stated.
On Wednesday, the BC Coroners Service also released its monthly report regarding toxic drug deaths in the province. At least 175 people were killed in September from the unregulated toxic drug supply.