'Lock your car doors': Port Moody mom's advice after bear destroys van
A Port Moody mom is warning others to lock their car doors after a bear managed to get into her van and destroy the interior. Kate Walker reports.
Posted November 6, 2023 11:14 am.
Last Updated November 6, 2023 7:52 pm.
A frantic call from her son Sunday morning was not the 5 a.m. wake-up a Port Moody mom was expecting during a night away.
"He's like, 'I need your van key,'" Leanne Cederberg told CityNews. "And he said, 'The police are coming. There's a bear in the van.'"
Cederberg's 16-year-old son was home alone after Leanne was in Vancouver celebrating her husband's 50th birthday.
"He got the key and he opened the door, but before that, because we often will hear bears rummaging around in garbage bins and stuff … he tried to scare the bear off with loud bangs," she said.
"He was checking a little bit to see if the bear was gone, and he peeked out the window and saw that my van was moving," Cederberg said, adding that her son realized the bear was actually inside the van when the horn started going off.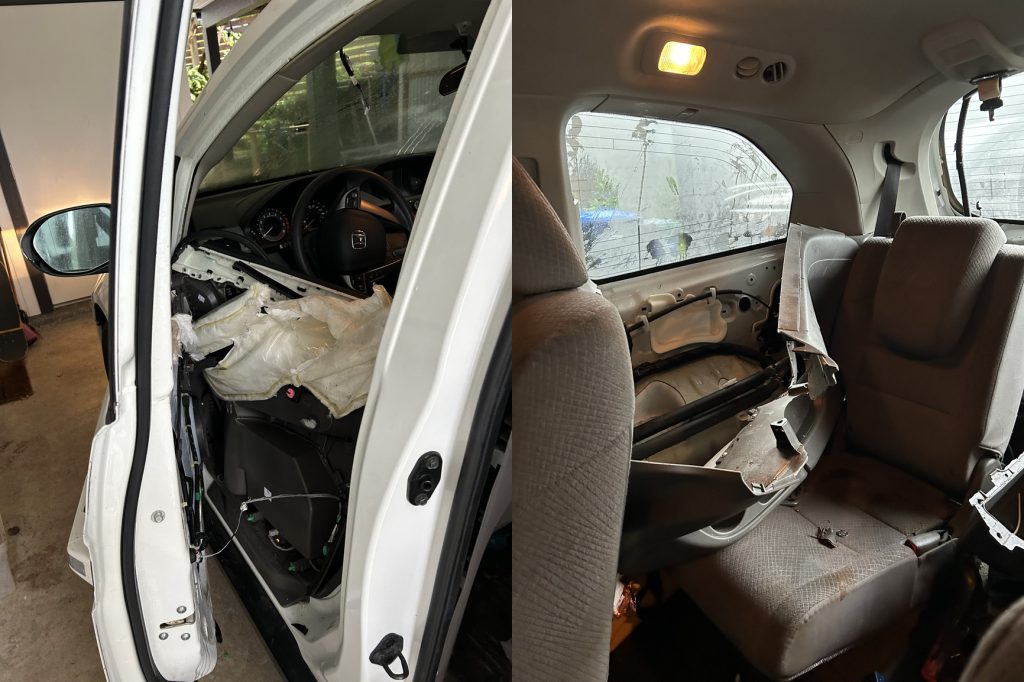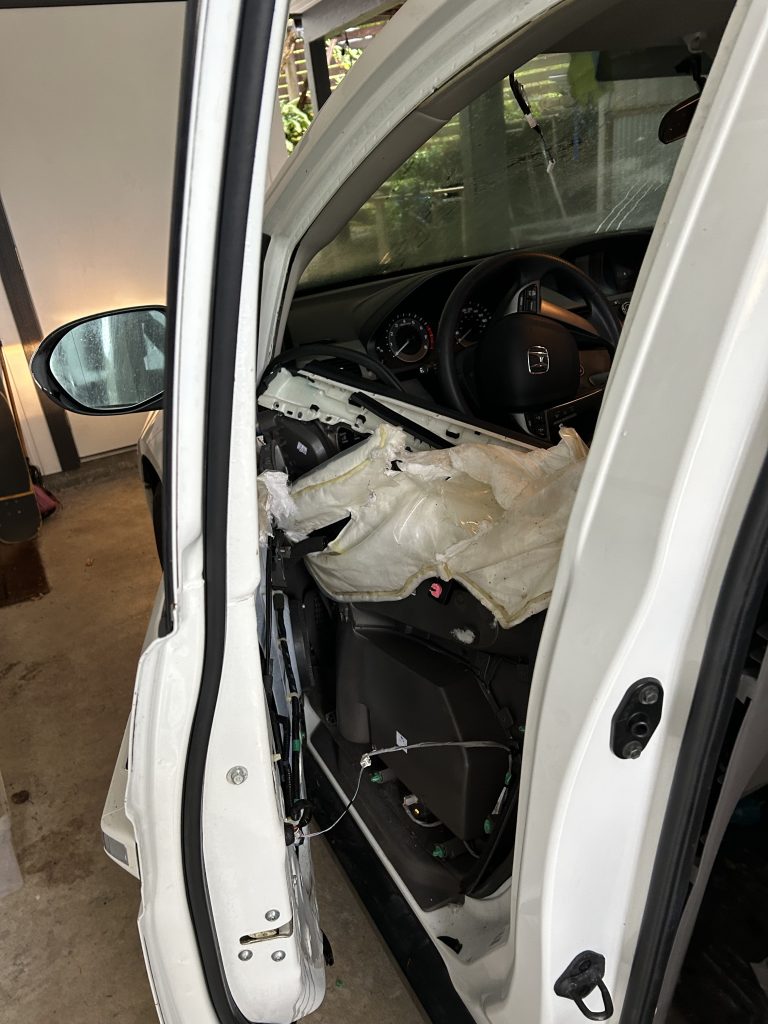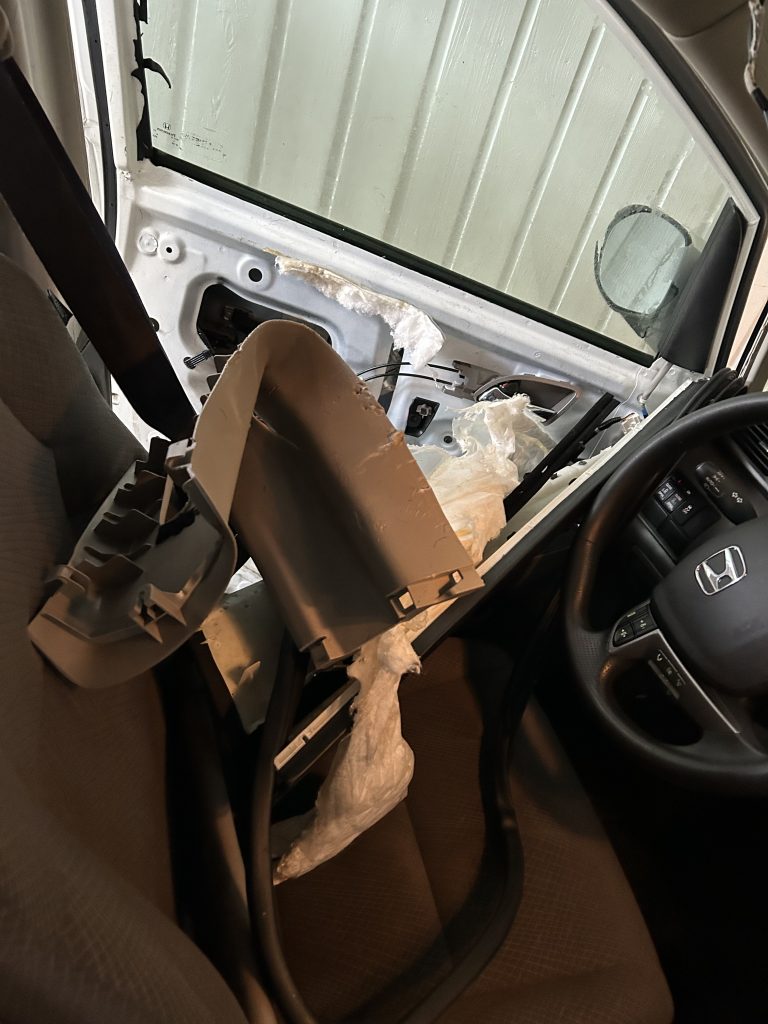 "That's when he phoned the police because he wasn't sure what to do because he couldn't find my car key."
Cederberg says her son was able to open the automatic sliding door with the van's key fob, but when police arrived, the bear was still holed up in the van.
She recalls that when officers put their lights and sirens on, the bear ran away.
"[When] I came home, it was crazy, like [it] completely destroyed the panels off all of the doors on the inside," she said. "There was wiring pulled out the back trunk area, all the panels were pulled off as well. There was urine and feces in there. It was really horrible. And I just felt so bad for that poor bear. He must have just been terrified."
Cederberg's now reminding folks to lock their vehicles, as she explains the bear was able to open the van's door and go in. "And then I guess the door closed behind it and then he couldn't get out."
The whereabouts of the bear now is unknown, Cederberg says, as once he ran away, he was long gone.
Bears are nothing new for the Port Moody family, she explains, adding she and her family have seen more bears than usual this past month. She adds they go to great lengths to minimize interactions with the wild animals.
"You're freezing your food scraps, you're making sure that your doors are locked — obviously I forgot that one," she laughed. "Just trying to be super bear-aware."
"But when we see them, they're so docile, just wandering around doing their thing. I don't know this bear; it's really unfortunate."
It's not the first time a bear has come up close and personal with the family. Cederberg explains a couple of years ago a bear made its way into their mudroom.
Cederberg says the family is now waiting for an update on whether the van can be repaired or written off by ICBC, which she worries may present some challenges. Cederberg says ICBC will provide her with $750 toward a rental car, but it will be up to two weeks before her van can even be assessed to see if it is salvageable or if they will write it off and offer her money instead.
"My biggest worry though is the offer not being very much and we're going to be huge like out of pocket trying to get a new vehicle," she said.
In an email to CityNews, ICBC says "Repairs for damage caused by animals is typically covered under Optional Comprehensive auto insurance, which is available through ICBC or private auto insurers."
–With files from Maria Vinca and Kate Walker