Pro-Palestinian demonstration held outside of federal Liberal Party fundraiser in Vancouver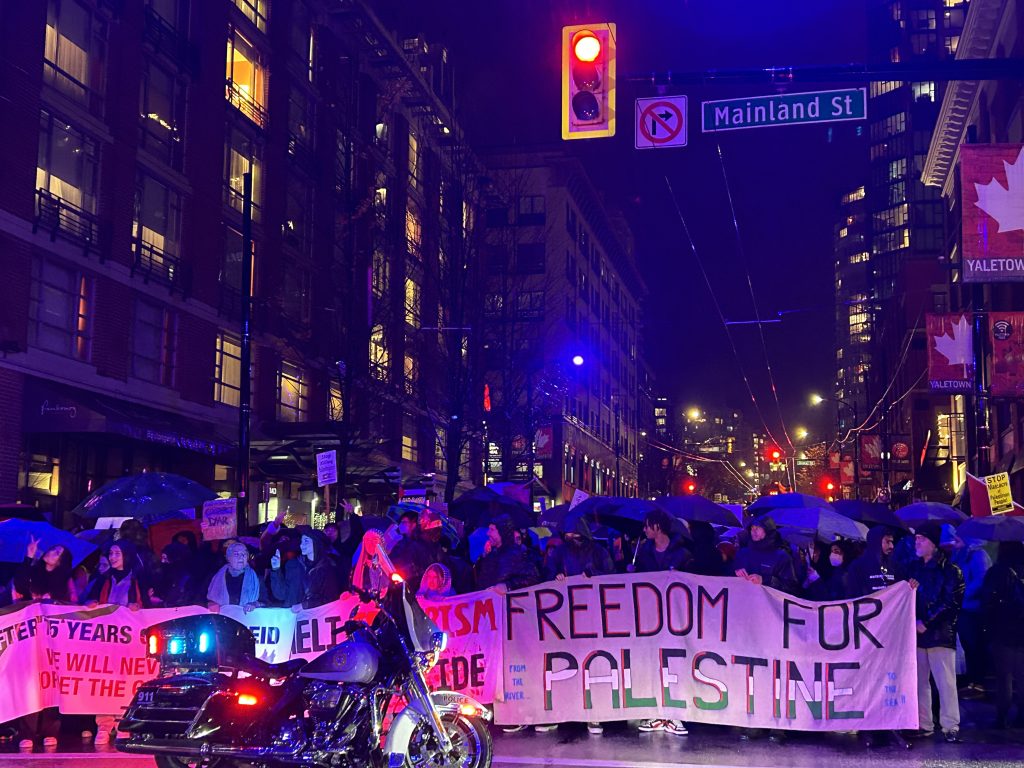 Posted November 9, 2023 8:16 pm.
Last Updated November 10, 2023 7:58 am.
A pro-Palestinian demonstration was held in downtown Vancouver on Thursday night outside of a Liberal Party fundraiser.
Foreign Affairs Minister Melanie Joly was holding the event inside of a restaurant on Davie Street near Hamilton Street. The Vancouver chapter of "Independent Jewish Voices Canada" had called on its members to crash the fundraiser.
Organizers say the demonstration was aimed at demanding an end to the bombing of Gaza.
The protest came as another, larger pro-Palestinian rally was taking place outside the Vancouver Art Gallery.
Posts to social media showed people gathering with a large sign reading "Freedom for Palestine." Others carried signs that said things like "Jews Against Genocide" and "Ceasefire Now."
The Vancouver Police Department told CityNews it was aware of the demonstration and that it would treat it the same way it does any other protest in the city.
"We have officers standing by to facilitate a safe and peaceful protest and will respond should anything criminal arise," said Const. Tania Visintin Thursday night.
With files from John Ackermann