100 Vancouver police officers respond as PM Justin Trudeau met by pro-Palestinian demonstrators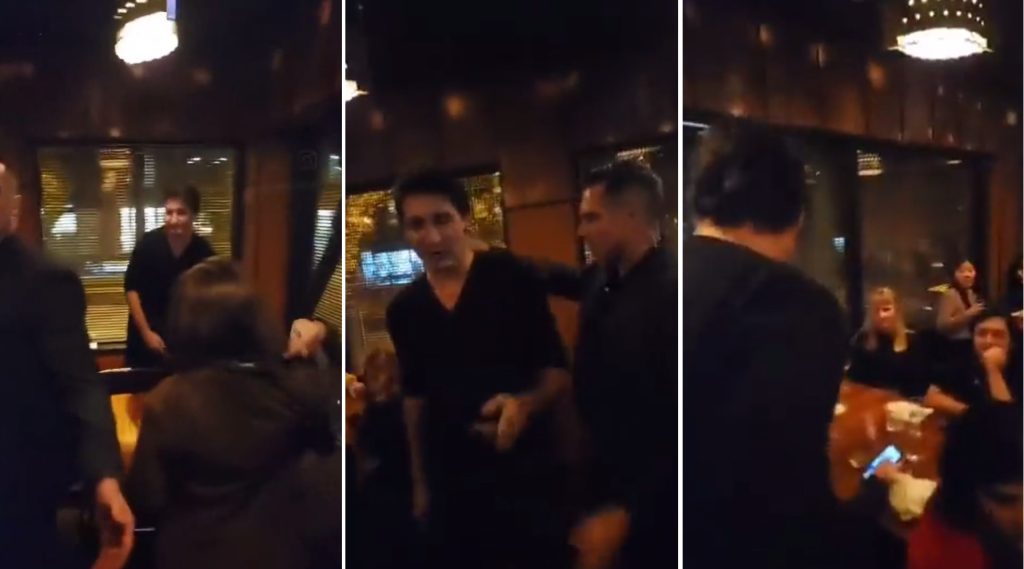 Posted November 14, 2023 11:46 pm.
Last Updated November 15, 2023 12:36 pm.
Pro-Palestinian demonstrators made their presence known to Canadian Prime Minister Justin Trudeau at a restaurant in Vancouver on Tuesday night.
Videos posted online show Trudeau sitting at a table at a restaurant called Vij's when demonstrators arrive and begin chanting.
Demonstrators yelled, "Ceasefire now," and told Trudeau he had blood on his hands as he said goodbye to people in the restaurant and made his way out.
---
---
Videos posted from later in the evening show a group of around 250 demonstrators gathered outside of Bagheera, a speakeasy cocktail bar in Chinatown, with signs in hand continuing, "Ceasefire now" chants.
"End the siege on Gaza now, " they said.
"Palestine will be free," others added.
Police can be seen stationed in front of what appears to be the building's entrance.
In an email to CityNews Wednesday morning, Sgt. Steve Addison says approximately "100 Vancouver Police officers were deployed last night after protesters surrounded a restaurant in Chinatown just before 10 p.m."
"The Prime Minister was inside the restaurant at the time, and our officers assisted in controlling the crowd so he could leave," he said.
---
---
Addison says two people were arrested during the incident. A 27-year-old Coquitlam man was arrested for assaulting a police officer. Vancouver police claim the man punched an officer in the face and "had her eyes gouged while dispersing protesters."
The officer received medical treatment for injuries to her face, however, Addison says it's yet to be determined if she is going to have to miss work as a result of the incident.
A 34-year-old Vancouver man was also arrested for obstructing police.
---
---
"The Vancouver Police Department supports everyone's right to peacefully assemble and to express their views. When protests occur, our primary role is to maintain order, to facilitate a peaceful environment for people to express themselves, and to respond to unlawful behaviour if it occurs," Addison said.
Chaldeans Mensah, a political scientist at Edmonton's MacEwan University, says the personal safety of the prime minister and other politicians doesn't have to be at risk for Canadians to freely express their political opinions.
"It is worrisome.. it is an escalation that is targeting the Prime Minister personally," says Mensah.